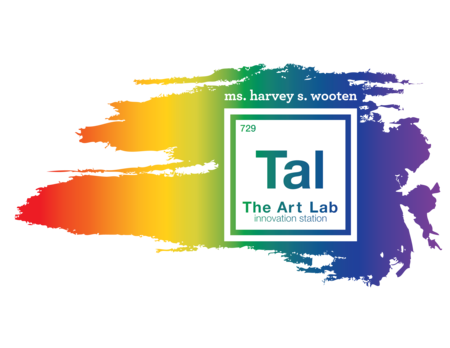 ---
The Art Lab is an Arts Incubator and Gallery administered by the Pitt County Arts Council, with partners of A Time for Science, the City of Greenville, and East Carolina University's School of Art and Design. As an Arts Incubator, the Art Lab houses artist studios, giving the artists a space to explore and create their art, as well as sell within the gallery space. The Art Lab is partially funded by Ms. Harvey S. Wooten.
This year's artists are Liz Steiner, BJ Smith, Jacinda Aytch, Rakia Jackson, and Ryan Harper.
The goal of the Art Lab is to foster creativity and innovation by giving studio space, community art opportunities, and business resources to our regional artists. The artists will be in the incubator program for one to three years, and there is an application process to be selected as one of the artists.
The Art Lab is open to the public Thursday – Friday 12:00pm - 8:00pm and Saturday 4:00pm - 8:00pm. The Art Lab is located at 729 Dickinson Avenue in Greenville, NC. For more information you can go to www.theartlabnc.com or email artlab@pittcountyarts.org or call 252-551-6947.
---
MEET THE ARTISTS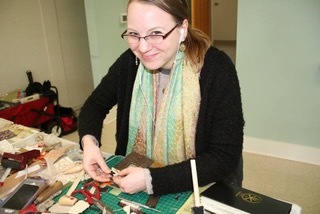 LIZ STEINER - Artist in Residence
Liz Steiner received her MFA in Metal Design at East Carolina University in Greenville, NC and a BFA in Jewelry and Metalsmithing from Kent State University in 2006, where she also earned a minor in Geology. She has exhibited work both nationally and internationally in shows such as the Alchemey: The Enamelist Sociey Student Exhibition, the SNAG Annual Juried Student Exhibition: No Boundaries, the SNAG Annual Juried Student Slide Show: A Presence of Thought, both in Houston TX. Liz has had work published in Lark's 500 Pendants and Lockets and 500 Enameled Objects, and curated the international exhibition Hot Under the Collar. She was the 2012 Artist Fellow in Fine Metals at Peters Valley Craft center, and a recipient of a Regional Artist Project Grant. She currently teaches for Pitt Community College and the Pitt County Arts Council at Emerge, while maintaining her studio practice as a member of The Art Lab: Innovation Station.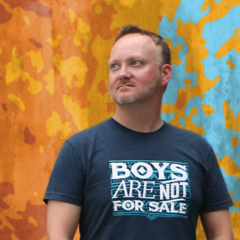 BJ SMITH
BJ Smith is a mixed media artist specializing in hand-cut paper paintings with a street art vibe. He began cutting paper for stencils 30 years ago as a means to get paint on the material. One day he took a picture of a white paper stencil laying on a dark green mat and discovered the beauty of paper cutting. BJ focuses on finding the character in his subjects by turning the things we try to hide like fine lines and wrinkles into objects of beauty. His goals are to inspire those who see his work to look at faces and objects in a positive light and help viewers find beauty in something as simple as a piece of paper. BJ has a business degree from ECU with 20 years experience in the field of digital marketing and website design. He is also an adjunct graphic design instructor at Pitt Community College.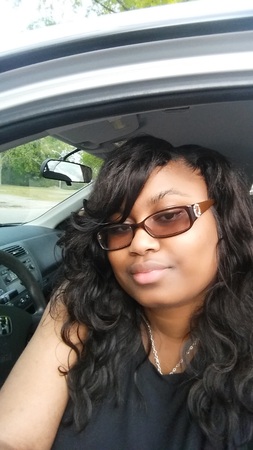 JACINDA AYTCH
Jacinda is a graphic designer and illustrator working on my own series, StepSisters, as well as a myriad of personal and exploratory illustrations. Jacinda's style is influenced by anime, manga, American comics and animations, Art Nouveau as well as a myriad of other styles incorporated by modern artists and illustrators. Overarching themes include mysticism, the yin and yang of femininity and masculinity, and anxiety to name a few.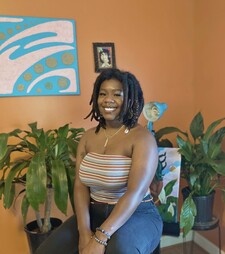 Rakia Jackson
Rakia is a painter and illustrator working heavily with gouache and acrylic inks, received her BFA in Graphic Design from ECU. Her paintings are representations and reflections from her life experiences, her dreams, and her focus to live mindfully through the universe and keep peace within herself as well as the elements around her daily. Crystal healing, mindful meditation, and understanding the universe while dropping the ego more each day is what infuses her work.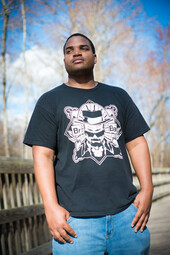 Ryan Harper
Hello, my name is Ryan O'Neal Harper and I'm a portrait photographer. After graduating from North Pitt High School in 2007, I decided to further my education and attend college. I was a senior at Pitt Community College when I signed up for classes in Digital and Traditional Photography and decided this was the path I wanted for my career. While attending ECU, I worked for The East Carolinian and The Student Recreational Center as both a Sports and News photographer. Over the course of 10 years, I've worked as a Photographer for The Daily Reflector, The Buccaneer, and East Carolina University. Working as a photographer in Greenville, I have received many awards over the years such as East Carolinian's best photo, Outstanding Achievement in Visual Arts by the Pitt County Board of Education and many others. Being a native of Greenville, I'm excited to bring my creativity to The Art Lab.